Learn more about REWO
REWO is the most intuitive ISO-compliant knowledge digitalization platform that reduces the time and effort required to create highly engaging visual instructions to seamlessly transfer knowledge in manufacturing companies.
AUTHORING & DISTRIBUTION FEATURES
Optimized creation workflow
Streamline your work instruction creation process and save valuable time with REWO's intuitive authoring and distribution features. REWO was designed to optimize the workflow of your most experienced workers so they can use that time on other high-value tasks at your organization.
Built-in media processing and trimming
Quick distribution and integration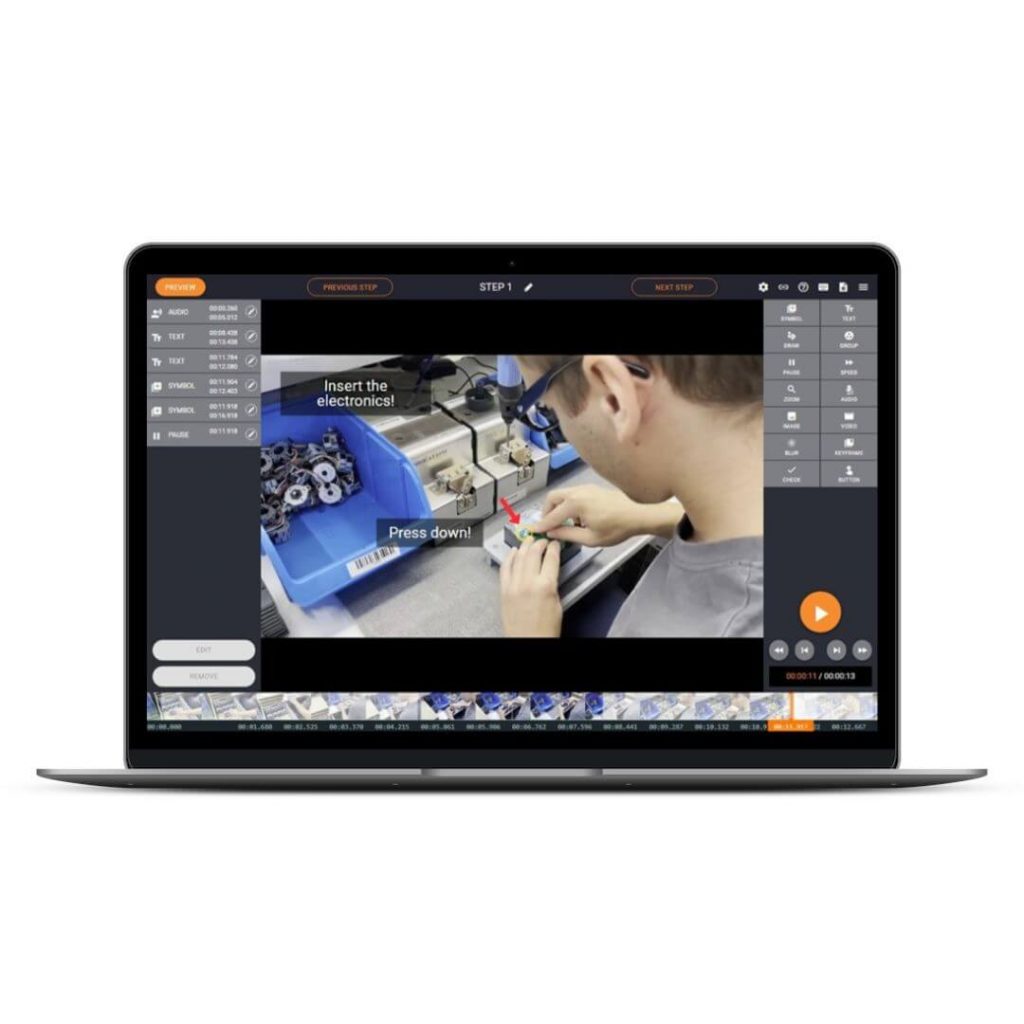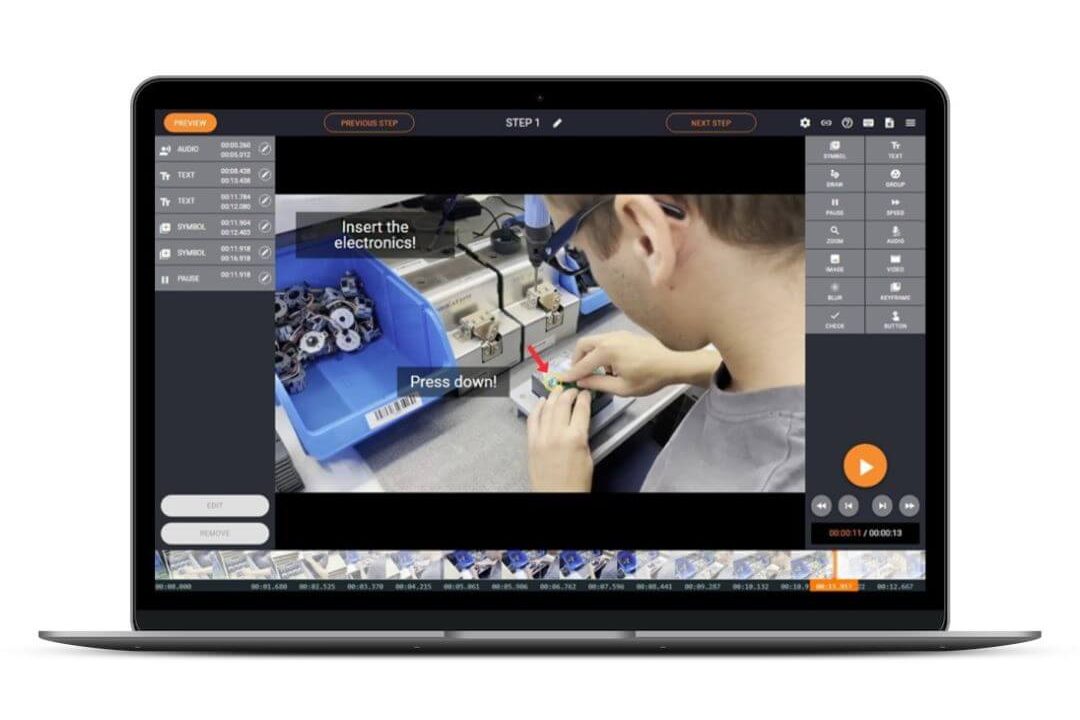 INDUSTRY COMPLIANCE FEATURES
Meets all industry standards
Ensure compliance with major industry standards such as ISO and GMP with REWO's approval, versioning, and standardization features. Impress auditors and partners by demonstrating your commitment to operational excellence.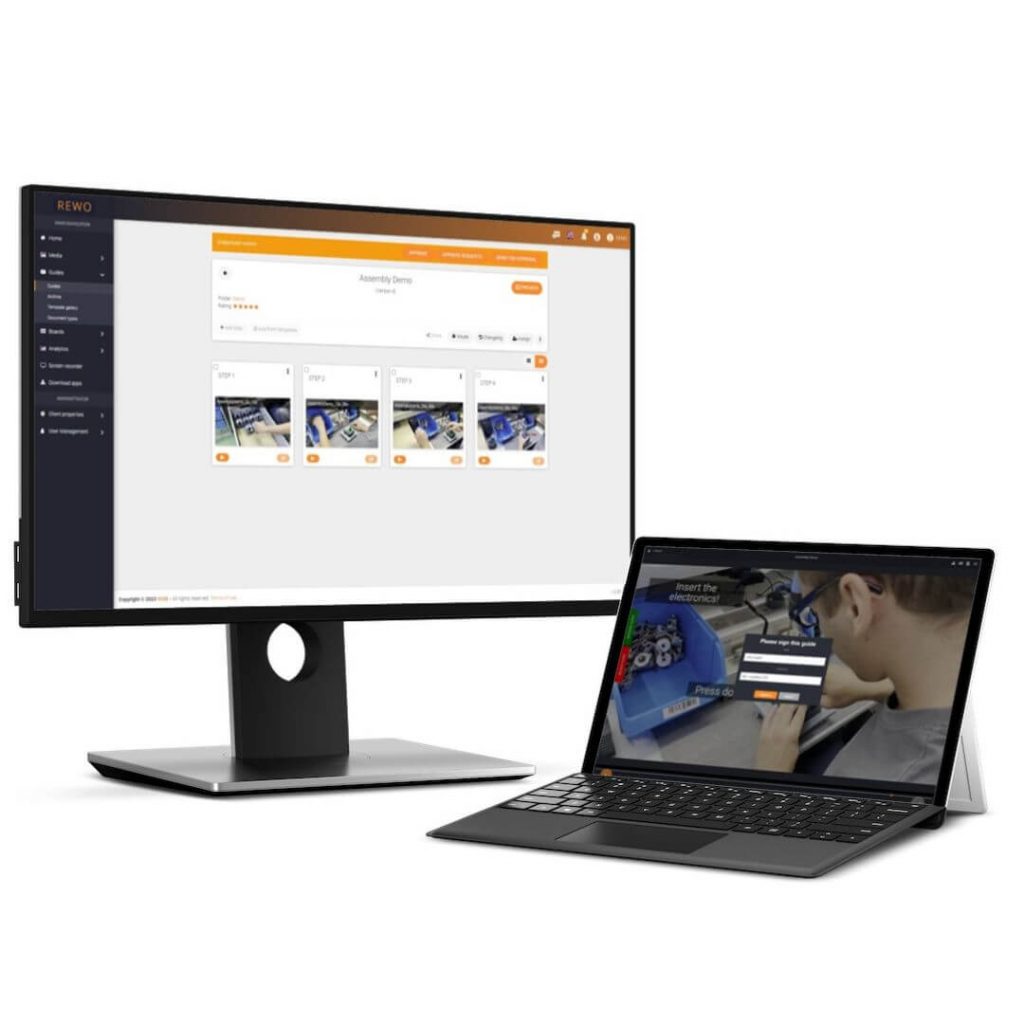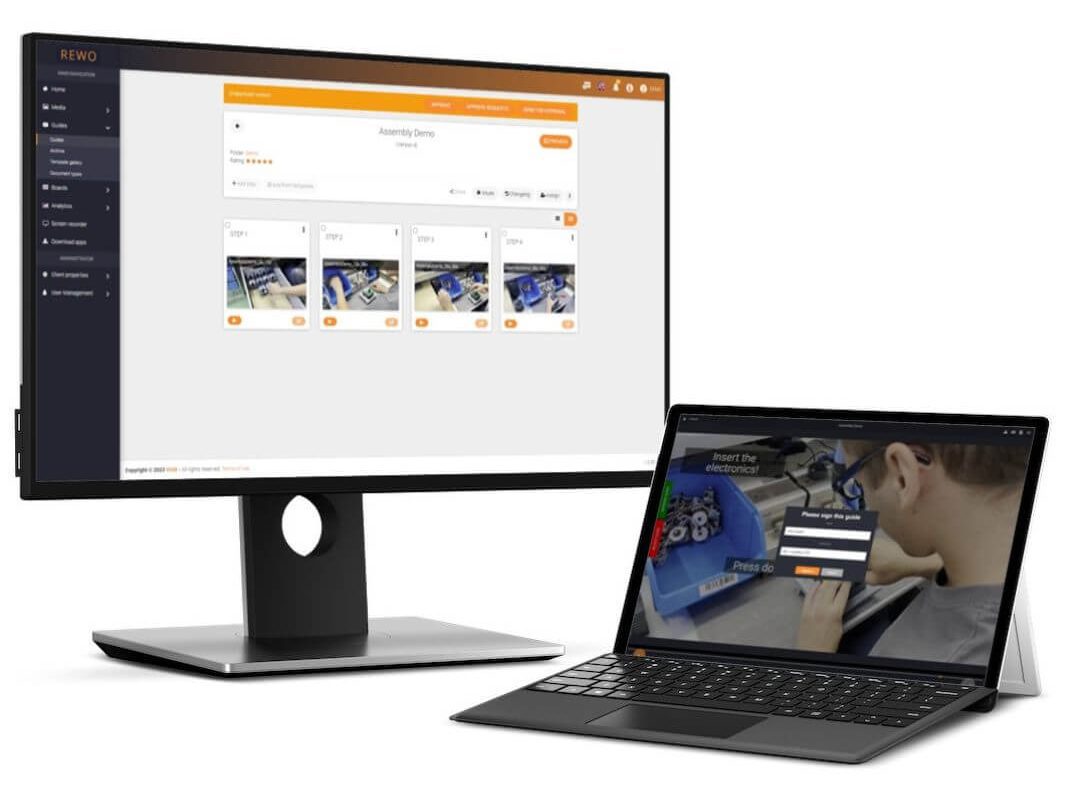 WORKER ACCEPTANCE FEATURES
Increased knowledge retention
Create work instructions that are both easy to understand and view with REWO's user-friendly features. Enhance your work environment and attract top talent in a competitive job market by providing clear, engaging instructions that your employees will enjoy using.
Annotations, translations and text-to-speech features
QR codes for quick access
Integration with MES systems
Full circle feedback loop
Combine instructions into digital manuals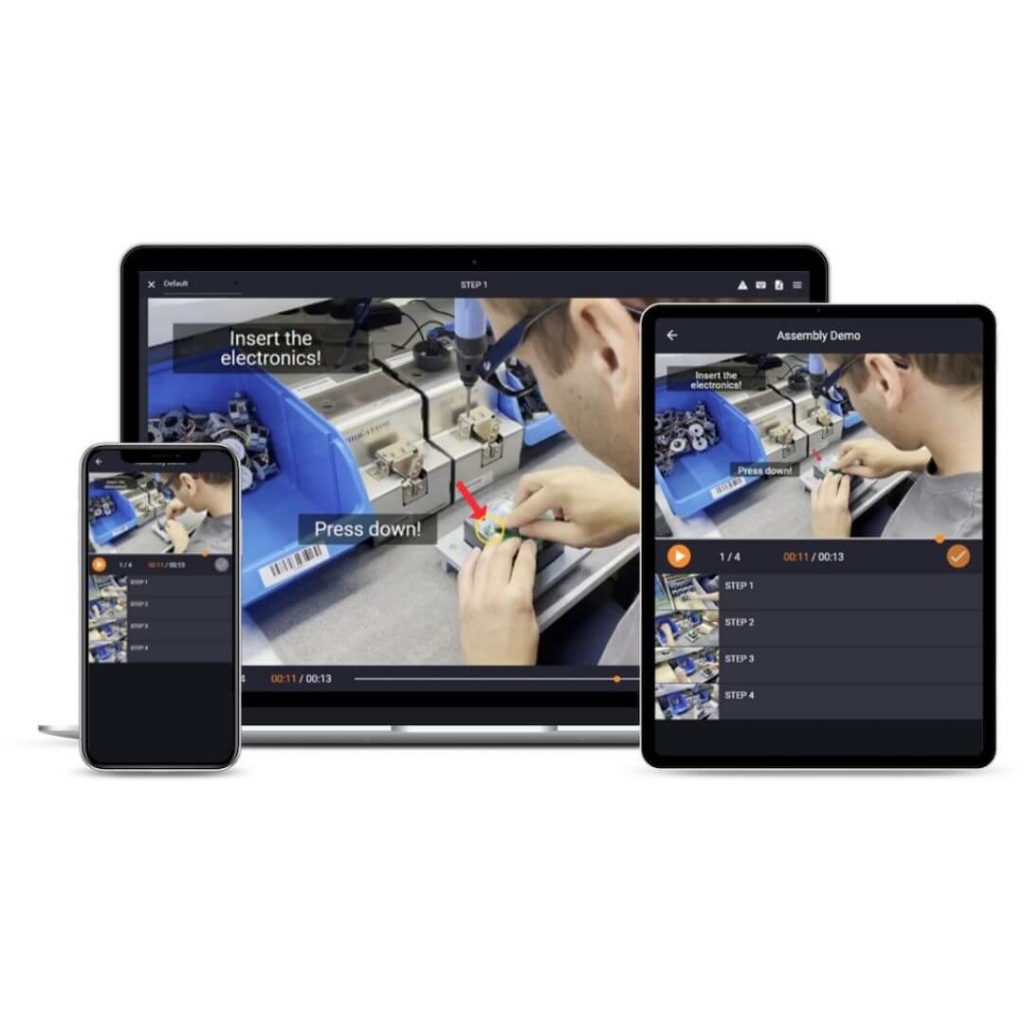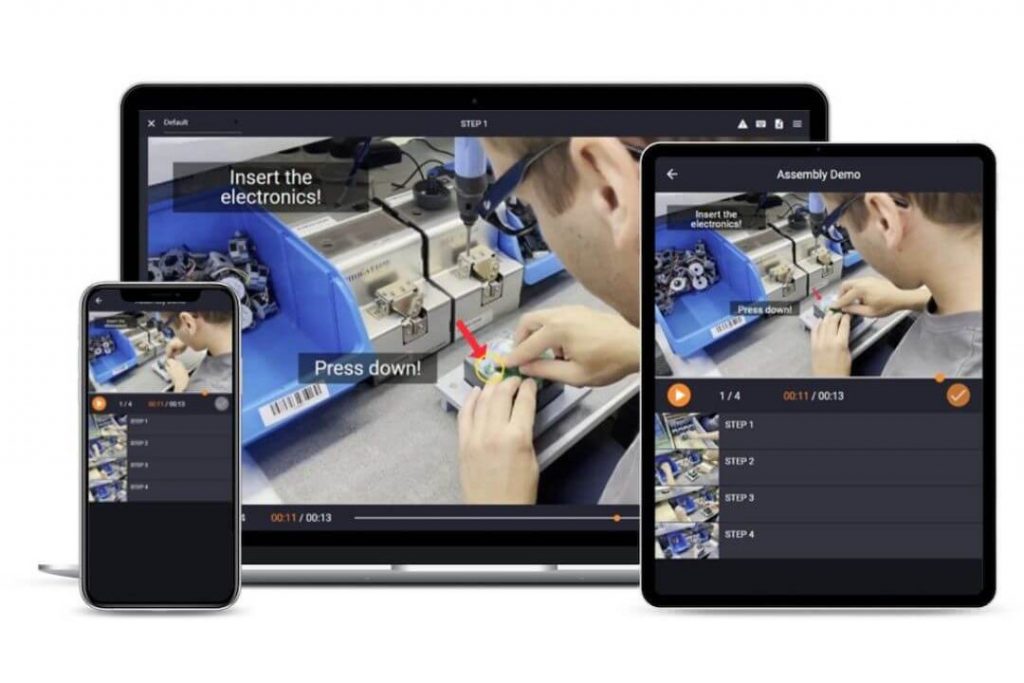 Smart, Secure and Efficient.
REWO was built by manufacturers for manufacturers. Book a demo to see it in action today!