What's next for Industry 4.0 and advanced manufacturing? What are the manufacturing trends of the future? This article considers the main trends, which include the use of smaller and more powerful robots and other areas.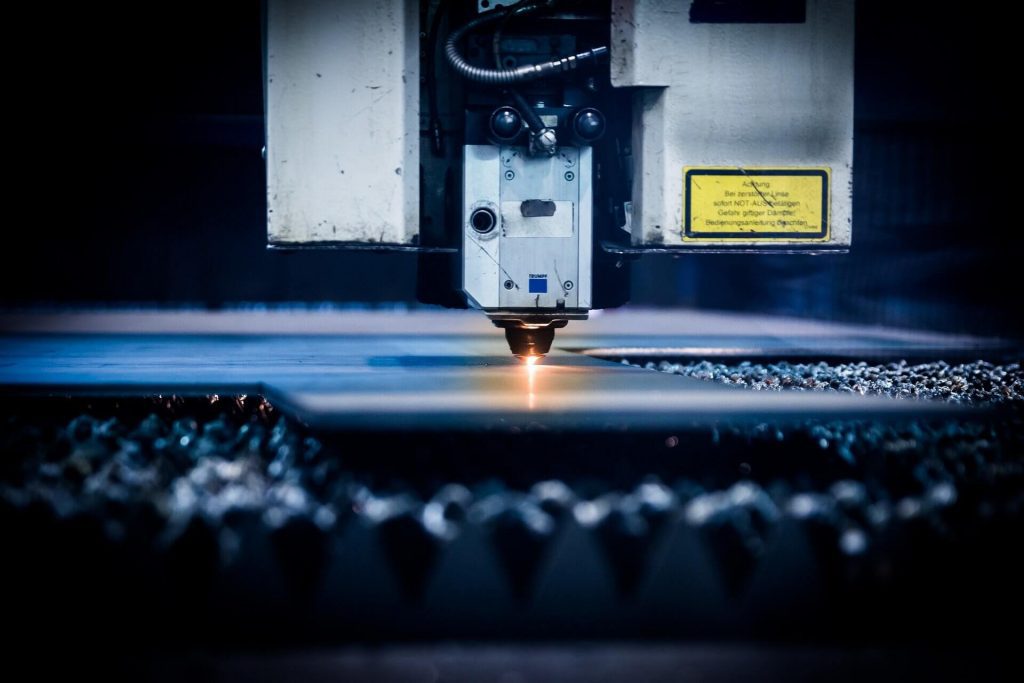 1. Additive Manufacturing
Advancements in additive manufacturing can help companies reduce energy costs, limit waste, and boost production. Plus, these technologies are becoming increasingly affordable, according to California Manufacturing Manufacturing Technology Consulting (CMTC), the MEP Center in California.
Manufacturers will benefit from faster, less expensive production as a result of 3D printing. It makes rapid prototyping, which is a highly cost-effective way for product designers to test and troubleshoot their products, possible. In addition, it enables manufacturers to produce items on demand instead of having to manufacture and warehouse them.
The expensive and time-consuming process of tooling for manufacturers is already being transformed by 3D printing. Historically the production of molds, jigs, and fixtures used in the mass production of heavy equipment took months, was very expensive and typically involved utilizing tooling companies headquartered overseas. 3D printing makes it possible for tooling to be cost-effectively completed on-site, in days and has already been embraced by the automotive and aerospace manufacturing industries.
2. Collaborative Robots
In terms of the more advanced industrial trends predicted for 2019, these include the greater use of robots. Here robots are set to become more sophisticated, in terms of the machines becoming smaller, smarter, and more closely integrated with human tasks. Robots are set to grow across advanced economies. This will have an impact on employment. According to one review, robots are expected to create 15 million new jobs in the U.S. over the next 10 years, as a direct result of automation and artificial intelligence. However, 25 million jobs could be lost.
The Robotics Industries Association (RIA) defines collaborative robots, also known as "cobots," as robots specifically designed to work side-by-side with humans within a defined collaborative workspace. Along with additive manufacturing, cobot technology can be a formidable ally for manufacturers trying to compete with more extensive operations. The RIA predicts cobot sales will reach $34 billion by 2026 as more and more manufacturers take advantage of this technology.
In anticipation of this growing demand, researchers at the NIST Robotics Test Facility are conducting ongoing robotics research, including implementing safety standards and studying the intricacies surrounding humans working side-by-side with cobots. The NIST scientists are documenting both the safety and productivity potential of cobots for manufacturing tasks such as assembly, machine tending, quality inspections, and more.
3. Smart Manufacturing
With machine learning and analytics now more readily available via CNC machines, manufacturers can use smart manufacturing to improve productivity and efficiency. In a recent MEP National Network article on the subject, "smart manufacturing" is defined as: "The practice of making information about manufacturing processes available when and where it is needed, in the form it is needed, so that smart decisions can be made about the course of critical business operations."
Technology on its own won't grow a business. The article suggests manufacturers should establish long-term and short-term goals for business growth, set margins to measure that growth, and only then determine what type of machines and technology they need to reach those goals.
4. Cybersecurity
We are bound to see more of these as companies increasingly embrace the advantages that smart factories, industrial robots, and the many other components that make up IIoT-enabled environments and the Industry 4.0 era offer. Enterprises will need to mitigate risks more than ever. They will need an integrated approach to security that begins with a cybersecurity framework.
Any secure smart environment should have a sound foundation that uses next-generation intrusion detection and prevention, application whitelisting, integrity monitoring, virtual patching, advance sandboxing analysis, machine learning, behavior analysis, antimalware, risk detection, vulnerability assessment, next-generation firewall, anti-spear-phishing, spam protection, and data leakage technologies. Deploying a risk-reducing architecture and staying abreast of the latest in cybersecurity (threats and possible mitigation steps) by relying on trusted partners are also a must to protect all connected devices and environments on all fronts.
5. Workforce Development
Technology advances offer numerous opportunities for the future of workforce development. Even now, employees who used to do repetitive assembly or inspection tasks are advancing their careers into higher-level positions that require problem-solving skills.
Meanwhile, manufacturers still need a large number of skilled workers to fill job openings. According to a recent study from Deloitte and The Manufacturing Institute, skilled production, digital talent, and operational management positions may be three times as difficult to fill in the next three years, with 2.4 million positions in manufacturing going unfilled between 2018 and 2028.
Manufacturing engineers also referred to as plant engineers or process engineers, will be in high demand in 2019 to perform cost benefit-analyses, solve production issues, and operate CAD software to design and produce products and systems. Digital twin engineers, who manage communication networks between the physical and digital worlds throughout the manufacturing value chain, are also expected to be in high demand, according to the Deloitte and The Manufacturing Institute study.
The Future Looks Bright
While 2019 promises to be an interesting year in manufacturing, all of the topics above represent facets of the larger dynamics that will shape manufacturing in the decades to come. The fact is, we're in the midst of an industrial revolution that is changing how products are designed, fabricated, used, and serviced. The implications are especially exciting for smaller manufacturers, as the ingredients for increased productivity and profitability have never been more accessible. If your company is ready to seize the opportunity, the future is now.