In a year that featured otherwise solid job growth, manufacturing stood out as one sector that lagged behind. It's not that the jobs aren't there. Instead, it's more a case where the manufacturers themselves are having a harder time filling positions. The hire rate was down as the industry struggles with a skills gap. The idea of lifetime employment in a rapidly changing economy is going to be hard to come by. Things get even more complicated when companies need to do mass hiring for production spikes.
Mass hiring will test your limits
Many companies and organizations process applications and conduct interviews for job vacancies that arise due to the termination or resignation of one or two employees. However, some conduct mass hiring events for seasonal workers, upon opening a new location or to create a new department to accommodate business demand. Mass hiring events require support from the application process to the employee's first day, creating significant effects on the human resources department. Mass recruiting and hiring demands coordination throughout the company. Every staff member must have a specific role or function; if not, hiring hundreds or even dozens of new employees becomes chaotic.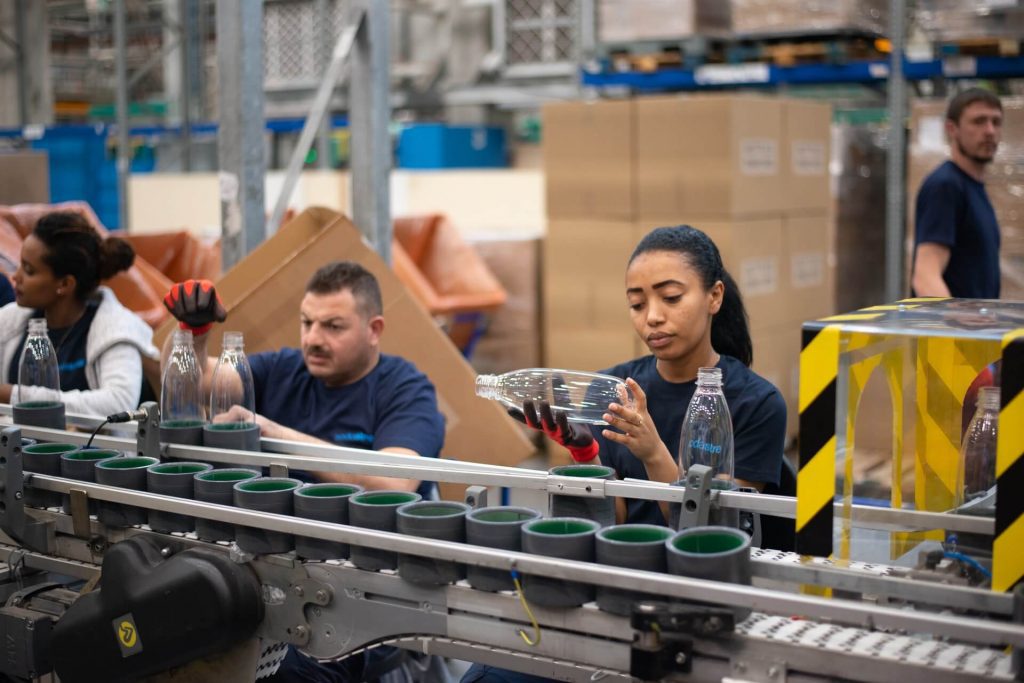 In 2018, there have been more seasonal jobs available in the U.S. than there are people to fill them. Roughly 23% of retailers weren't able to hire all the temporary workers they wanted for the 2017 holiday season, according to global consulting group Korn Ferry. With the low unemployment rate, they predict 2018 will prove itself to be even worse.
Go beyond standard onboarding procedures when mass hiring
Seasonal staff often feel like they are being thrown into the fire on day one, which can trigger a decrease in self-efficacy — a belief that they lack the tools to do their jobs well. When employees don't feel properly trained, this can lead to disengagement and unhappiness at work. However, if employees trust that they can ask questions of their managers during moments of uncertainty in their roles, this can make all the difference in terms of their psychological safety, and subsequently, their performance on the job. REWO can definitely help you improve your onboarding process for seasonal workers.
Treat everyone equally
Consider VANS, a lifestyle company that was once a tiny brick and mortar and is now a global brand celebrating its 50th anniversary. The company started with one shoemaker in Anaheim, California, but slowly, over time, created a cult-like following of skaters and snowboarders, making staff its customers, and customers its staff. The way the management led my team was that everyone was served by the leadership team the same way, no matter the title, and no matter whether they were seasonal employees or not. That's the approach that creates movements in culture, growth, development, and ultimately, customer value.