Take a walk through any manufacturing shop floor and you'll notice carefully crafted documents that help workers achieve their daily goals. Standard operating procedures and standard work instructions are key to success in manufacturing. They can be improved upon through document reviews, audits, a disciplined problem-solving process and, most importantly, the input from the experts who are performing the tasks. The current documentation should be the starting point for all improvements. Always improve upon existing documentation before creating a new document. Volume does not equate to continuous improvement. Many people think that operating procedures and work instructions are interchangeable terms, but the truth is different.
What are standard work instructions?
Standardized Work Instructions (SWI) are instructions designed to ensure that your manufacturing processes are consistent, timely and repeatable. Often the standard work instructions are printed and posted near the operator's work station. The idea is that team leaders and managers should follow up if the operators uses and can use the instruction – which is something the hardest thing in the whole process.
It takes time and effort to produce the SWI. They should state the optimal steps to perform a process. Standard work instructions are a logical outcome from other process improvement initiatives. They are also helpful in later process improvement projects. Without the SWI, the operators and their supervisors must rely on collective memory to continue performing a process in an optimal fashion. SWI do not replace initial training, but they do reinforce what had been learned. The operator may be insulted from seeing the instructions every day of his (or her) working life. These instructions are truly to benefit the supervisor, who can quickly see discrepancies between the operator's actions and the posted instructions.
It is important to regularly review and update the SWI for each task. An organization using the kaizen approach of continuous improvement will create better ways of doing tasks. One aspect of implementing these improvements is by updating the SWI. In real life, instructions get old the same moment that they were created so they need to be continuously improved.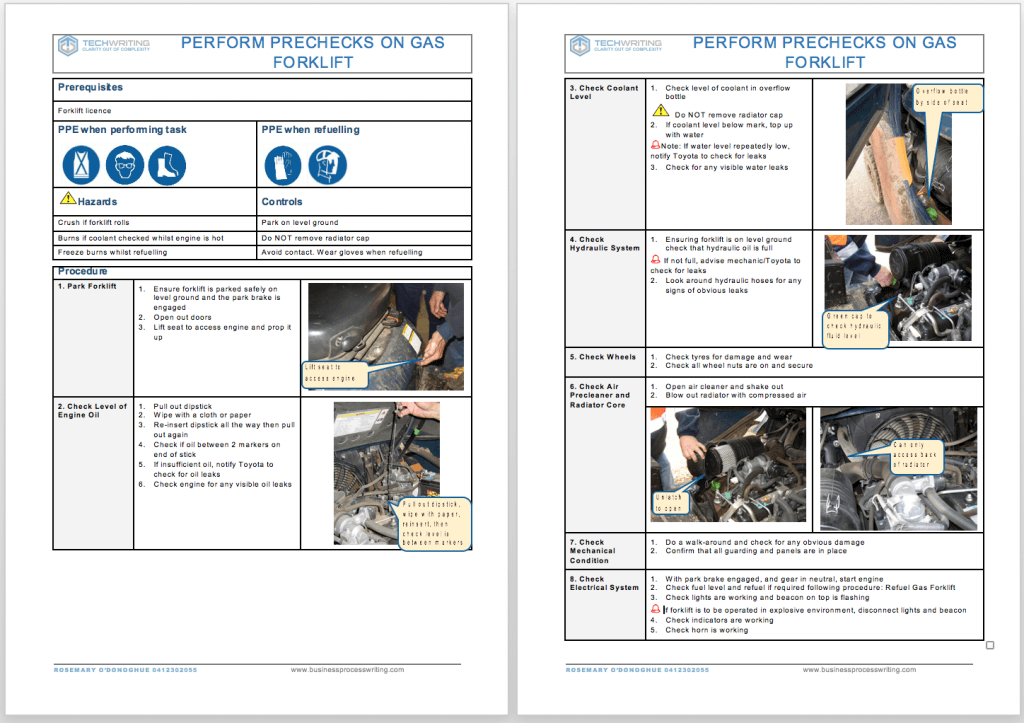 What are standard operating procedures?
Standard Operating Procedures (SOP) are written, step-by-step instructions that describe how to perform a routine activity. An SOP is a procedure specific to an operation that describes the activities necessary to complete tasks in accordance with industry regulations, provincial laws or even just your own standards for running your business. Any document that is a "how to" falls into the category of procedures. Employees should complete them in the exact same way every time so that the business can remain consistent. Standard operating procedures help maintain safety and efficiency for departments such as production, operations, sales and customer service, employee training, legal, financial,…
A standing operating procedure should never be difficult to read or vaguely worded. It should be brief, easy to understand and contain actions steps that are simple follow. A good standard operating procedure should clearly outline the steps and inform the employee of any safety concerns.
SOPs are integral parts of quality control and risk reduction. From aerospace manufacturing to pharmaceutical production and customer service practices, good SOPs are more than bureaucratic red tape. These written documents present standardized recipes for who, what, when, and where procedures should occur. And if SOPs are poorly written or implemented, consequences can be dire. The standing operating procedures should be the basis for training any new employees. They should also be updated every year to ensure they stay relevant to the current needs of the organization.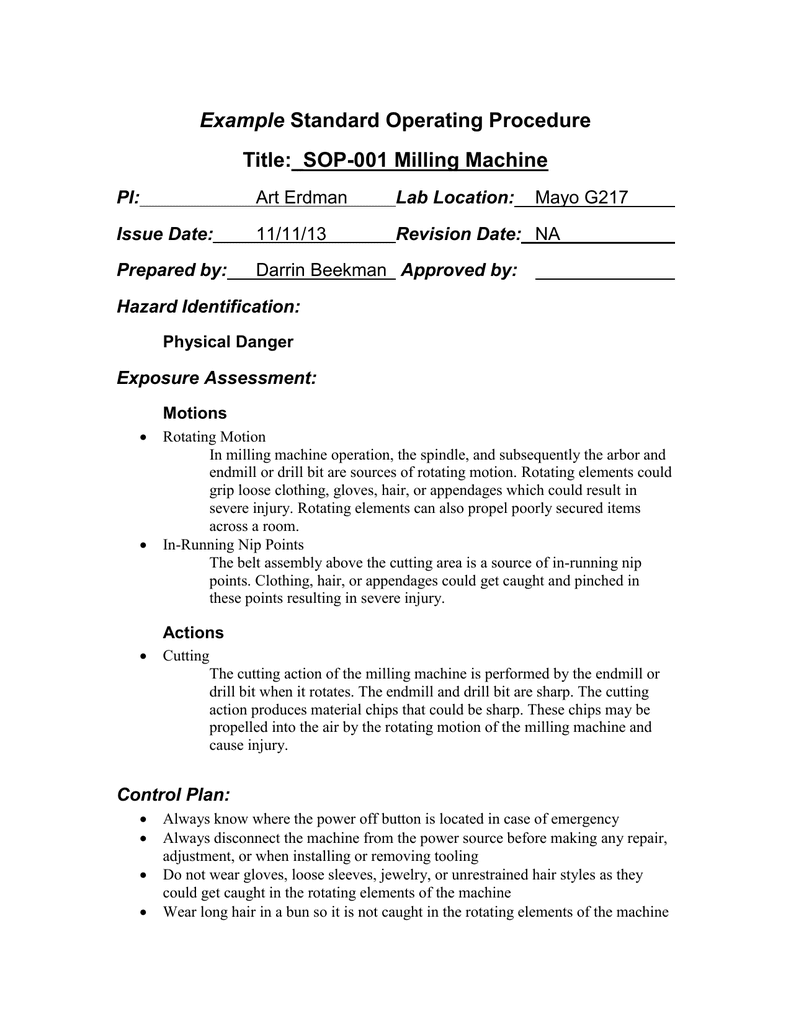 Difference between SWI and SOP
Whereas SOPs are top-level documents that tell employees which actions to take under a variety of circumstances, work instructions describe those actions in detail. These instructions aren't necessarily long or verbose. They should be as clear and concise as possible. Work instructions should be narrowed to an individual task within an SOP. This is also what ISO 9001 requires companies to define:
Standard Operating Procedures are the top layer. They describe which actions to take under a variety of circumstance
Standard Work instructions are the lowest layer. They describe the work to be performed. These provide the lowest possible level of detail. As the name implies they are instructions to perform a specific piece of work. Some are less than one page. Just a list of bullet points.