Warehouse work is, statistically speaking, risky. Working with heavy objects, machinery, or forklifts increases the probability of incidents. There are two primary reasons for the failure of work instructions in warehouses. First, the communication between the writer of the instructions and the workers is poor and insufficiently tested. Second, procedures are written in a way that is not readily understood by the users of the manual. To avoid the possibility of a failure, we've prepared a list of what good work instructions for warehouses should include.
The employer has to draw the work instructions for warehouses. On the other side, the employee must study and follow them carefully. Almost every warehouse performs the basic functions of receiving, put away, order picking, and shipping. However, each warehouse is specific, so we can't use a universal work instruction for all of them. The functions of packaging, assembly, or price marking, may vary between warehouses; therefore, each has its unique work instructions with a specific table of contents.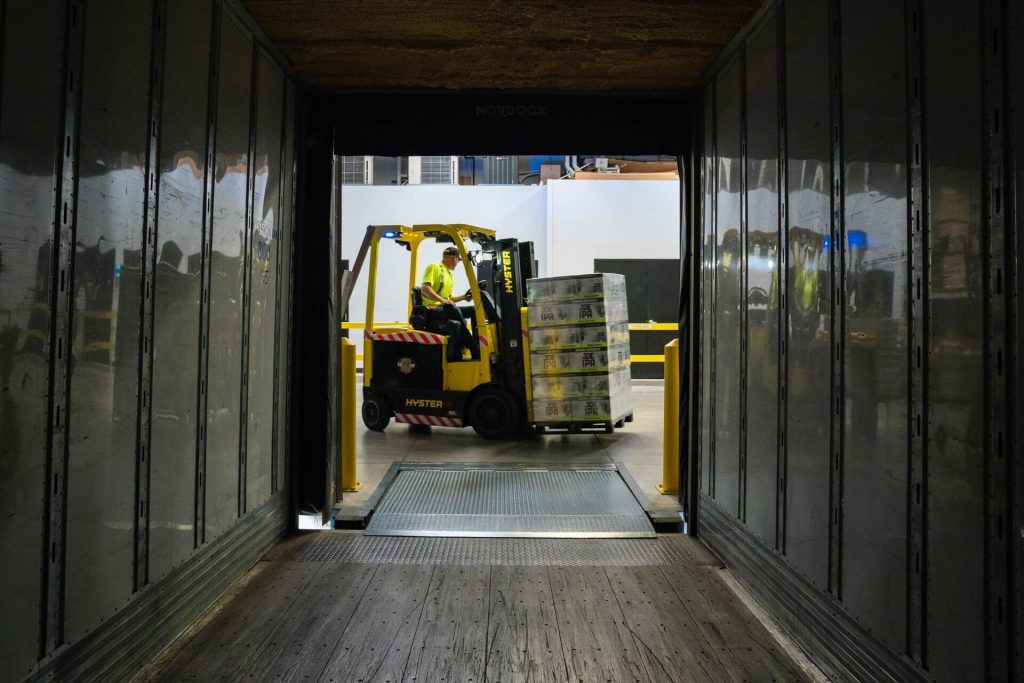 Displaying work instructions for warehouses
Clear written work instructions in warehouses are the source of safe behavior. They should be made visible, for example, put on larger hanging boards across the warehouse or on screens, if you can provide them. More traditionally, they can also be put pen and paper on notice boards, but this increases the risk of employees not stopping by and reading them. The bottom line, make sure they pop up and encourage workers to see, read, and remember what's on them.
What should general rules and work instructions for a warehouse include?
Further is a summary of a couple of points your work instructions should touch:
1. Forklifts. If you're working in a warehouse you know how quickly and often a forklift accident can happen. Forklifts, aerial platforms, and other trucks should be only operated by the ones, licensed to do it. More, when driving a forklift, it is necessary to wear a seatbelt and keep the cabin door shut.
2. Traffic and walking route layouts should be clearly defined and all traffic and other signs should be obeyed to prevent incidents.
3. On the layout, include all important areas and warehouse gadgets, such as the locations of first aids, fire alarms, bins, and exits. The layout should be put on a board and every employee should be familiar with it.
4. Use the tools and machines as instructed and always wear protective equipment, if the instructions require to do so. After use, remember to leave the equipment in an appropriate place and condition to ensure the safety.
5. Report on any faulty tools or machinery immediately.
6. Wear protective gloves where needed. If you notice that the ones you have are not good for the job anymore, request a better suited or more appropriate pair from your supervisor. The same goes for all other protective equipment.
7. Know and respect the general »warehousekeeping« rules:
Clean any spilled materials straight away
Keep the break room neat and tidy; remove used coffee cups, wipe stains and put the magazines back in their place
Don't block the exits, first aid, electric switchboards, stairways or other important bits of the warehouse with items or clutter
Familiarize yourself with the recycling procedure in your warehouse
We could talk about the do's and don'ts in a warehouse for ages. Those were only a couple of ideas of what your work instructions should include, most of them emphasizing safety as a number one priority. If you want a complete guide on how to structure the content for your warehouse work instructions, TKK has gathered all important parts in a document, found here.