2018 is the year that augmented reality (AR) will stretch out into a new direction, bringing a lot more people into the game. But instant success is not assured – building revenue takes time, and it will take time to determine which AR platform takes the market share. Augmented & virtual reality is the fourth wave of consumer technology and that AR could become much bigger than VR. But AR itself is not one giant wave, it's a set of four big ones: mobile AR software, mobile AR hardware, tethered smartglasses and standalone smartglasses. In the research done last year, these four waves could drive AR from tens of millions of users and $1.2 billion last year to more than a billion users and $83 billion by 2021.
Four key technology sections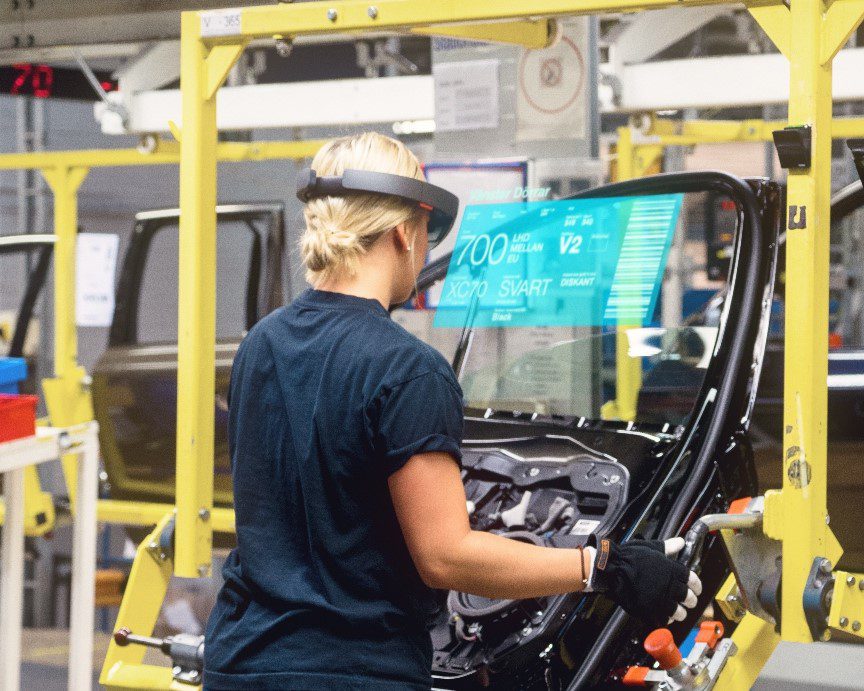 Mobile augmented reality (AR) software
Mobile AR software is the tsunami that came out of nowhere, with Pokémon GO downloaded 750 million times in its first year. But where Pikachu gave consumers their first taste of mobile AR, Facebook's AR platform and Apple's ARKit for iOS democratize mobile AR software at scale as true consumer platforms.
Mobile
augmented reality (AR)
hardware
Mobile augmented reality (AR) hardware's additional sensors, CPU/GPU grunt and AR-focused device efficiency could improve user experience where computer vision and simultaneous localization and mapping (SLAM) are critical. This is despite the fact that Apple's ARKit for iOS and Facebook's Camera Effects Platform apps will work just fine on many standard smartphones.
With phone replacement cycles at 2.5 years and high-end phones anywhere between one-third and two-thirds of smartphone sales (depending on manufacturer and geography), range-topping AR phones could deliver an installed base of tens of millions in the next 12 months, and more than 400 million by 2021. In other words, mobile AR hardware might take five years to reach the same scale as just one of the dominant mobile AR software platforms next year.
This makes the mobile AR hardware user base a high-end subset of mobile AR software (except for Apple, where it will eventually be the same thing). Mobile hardware makers could do very well out of this market, and it might also have stronger monetization for mobile AR software developers with less-price-sensitive early adopters.
Tethered (AR) smartglasses
Say "AR" and most people hear "smartglasses" (or "Iron Man"). But smartglasses' five major challenges must be conquered for them to work in consumer markets: (1) hero device (i.e. an Apple-quality device, whether made by Apple or someone else), (2) all-day battery life, (3) mobile connectivity, (4) app ecosystem, and (5) telco cross-subsidization. While most attention is paid to what that hero device will look like and when it will get here, two of the other challenges are particularly hard to solve.
Until a major breakthrough in battery technology or device efficiency, a lightweight pair of standalone augmented reality (AR) smartglasses doing heavy-duty AR is hard to power all day without a battery pack or hot-swappable batteries (fine for enterprise users, a harder sell for consumers). This is a non-trivial problem. Plus, it's a major risk for the developer ecosystem to invest heavily in building apps for new platforms until the installed base reaches scale. It's the perennial chicken and egg problem that all new tech platforms face. Mobile tethered smartglasses offer a potential solution to both.
Standalone (AR) smartglasses
You could buy standalone smartglasses (HoloLens), but price ($3,000 – $5,000), form factor (weighing more than a pound, limited field of view), battery life (2-3 hours), app ecosystem (limited consumer apps) and mobile connectivity (Wi-Fi only) restricts them to the enterprise market today. High-profile startups like Magic Leap are trying to solve AR's five big consumer challenges, but standalone smartglasses look like the fourth and final wave of consumer AR (at least until The Matrix gets here).
Enterprise AR is taking the lead
In the last 12 months, several studies and forecasts from market research firms, like ABI Research, have all pointed to the acceleration of head-worn hardware and adoption of augmented reality (AR) in the enterprise. This momentum is only further echoed by PwC who predict that one in three U.S. manufacturers currently use or expect to adopt AR and VR by as early as the end of the year. In 2018 AR solutions will continue to mature. There's been a ton of momentum already, and as market diversity increases – notably adding smart glasses that are extremely wearable (Vuzix Blade) and intrinsically safe (RealWear HMT-1Z1), in addition to exciting mixed reality device offerings – more use cases will unlock and AR will expand into more verticals. As part of a larger trend of Industry 4.0 augmented reality (AR) is definitely taking hold in enterprise AR.
The near future of augmented reality
Smart lenses are a while off, and they might not be the holy grail of augmented reality (AR) if Magic Leap – a secretive startup based away from Silicon Valley in Florida – has anything to do with things. Magic Leap is working on mixed reality. Instead of a whole new virtual world, the user has a see-through visor where information can be added so it appears to be floating – like if VR and AR had a baby and removed all the boundaries.
After years of teasing the tech, the company has finally announced that the Magic Leap One Creator Edition is coming in 2018 for developers, sending shockwaves through the industry. The initial hardware offering consists of a small computer, powering a pair of goggles that the user wears. If Magic Leap is half as good as the videos they put out, and price point depending, it might just fly off the shelves.
Whether we get the augmented reality (AR) or mixed reality (MR) we desire or deserve, the technology we see and use today will improve with time and as new players come into the market. According to data from RetailPerceptions, 40% of people would pay more if they could test in AR first. Already we are seeing great apps and services from IKEA Place, letting you plonk digital furniture into your living room.