Manufacturing has traditionally been considered to be a process that turns raw materials into physical products. Nowadays, the production phase is only a small part of a much wider value chain which is becoming increasingly interconnected. Manufacturers eager to reap the benefits of Industry 4.0, including greater visibility and control, cost savings and more efficient and reliable production, are faced with the daunting task of implementing new technologies, retraining staff and changing processes and procedures to move their companies to the next level.
Where and how can you begin creating your Industry 4.0 roadmap?
Survey your current technology landscape. Where are you now? Do a survey of your current technology and automation environment to establish your starting point, and identify what systems and technologies you currently have in place that can play a role in your future.
Define your future vision. Part of the reason creating an Industry 4.0 roadmap is so difficult is that this predicted next stage of manufacturing is in its infancy. You probably don't have a clear vision of what Industry 4.0 will look like in your market, and the related technologies are still evolving. But do your best to envision how technology is changing your industry. Look at your competitors, especially the biggest companies and the most innovative ones. Research the technology suppliers, and read about their successes, particularly in your market and similar industries.
Start with the basics. Virtually every manufacturer on the planet has some form of ERP for operations and financial management, and appropriate engineering and design systems to establish the basic digital presence that is the foundation of Industry 4.0. The first step on the road to the future of manufacturing is to make sure those existing systems are robust enough to grow into the new world of connected smart devices, big data and the digital thread.
Embrace the cloud. Most of the new applications are being developed for the cloud, the platform of choice for connectivity and distributed systems. And moving your internal systems, like ERP and manufacturing execution systems, to the cloud frees up your IT staff for more valuable work in building out your Industry 4.0 infrastructure and implementing new technologies.
Continue to build out your plan. You have a basic plan, but technology is quickly evolving. You will undoubtedly learn a lot as you implement pieces of the solution over the next few years. Continually review that plan, and adjust to changing needs and opportunities.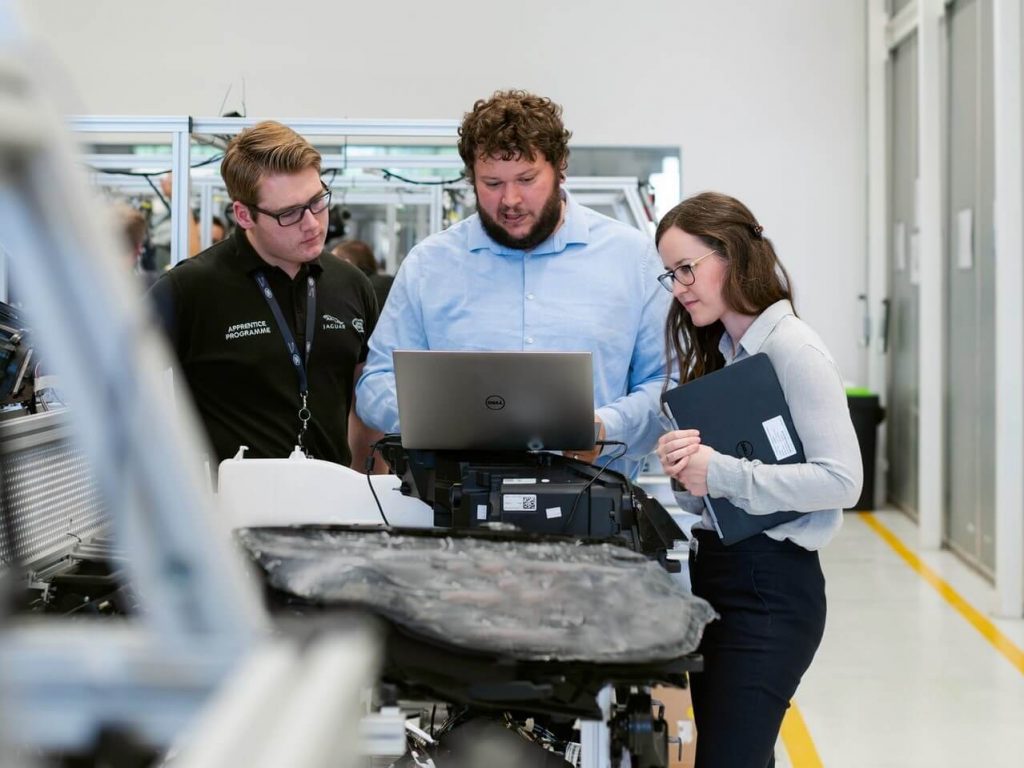 Risks of an early Industry 4.0 roadmap
Be aware that there are two major challenges currently facing the developers and implementers of Industry 4.0 facilities: security and standards. Security will always be a primary concern. As each new technology evolves, malefactors attack, and developers must continually repel these intrusions and adapt their systems for tighter control. Since Industry 4.0 is highly dependent on information sharing and transfer, a lack of universally accepted standards for data formats, protocols and the like continues to offer challenges. A number of organizations are working hard at developing the needed standards and pushing for general acceptance. While this is still a work in progress, implementers remain at risk of selecting systems that may not use the protocols that eventually emerge as industry standards.
What's the result?
The cost savings are largely a result of greater efficiency and technological integration. Industry 4.0 replaces redundant legacy systems, such as those for operations management and enterprise resource planning, with a single, enterprise-wide, interoperable whole — which is much less expensive. Because user experience in operational systems has improved in recent years, employees tend to be happier and more productive with Industry 4.0. This lowers costs for training, support, and staff turnover, and raises operations speed. Predictive analytics, when used to support real-time quality control and maintenance, contributes to the savings by smoothing operations and reducing breakdowns.